Transocean Coatings expands in Africa
New member: Topaz Multi-Industries (Guinea, West Africa)
During the 2023 annual meeting, operations manager Mr. Rakesh Patel received the membership certificate on behalf of Topaz Multi-Industries from Transocean Coatings general manager Kees Zaal.
Founded in 1995 in Conakry, Guinea, the Topaz Group is one of West Africa's leading private, multi-industry consortia. Joining the Transocean Coatings association fits with their vision to become the leading plastics and paint company in the West African sub-region by 2025.
Currently focused on agriculture, hospitality, manufacturing and distribution, Topaz aims to continue to play a vital role in Africa's transformation by manufacturing and supplying quality products and services that offer value for money to buyers and consumers.
As Mr. Patel stated: this will give us the ability to supply internationally recognised and class certified IMO-PSPC coatings for the regional shipping companies as well sea-stock to international vessels passing through the ports. Adding to our current presence as architectural and furniture paint supplier, companies in the mining, hydro-power, steel construction and infrastructure segments will be able to source ISO 12944 certified products locally.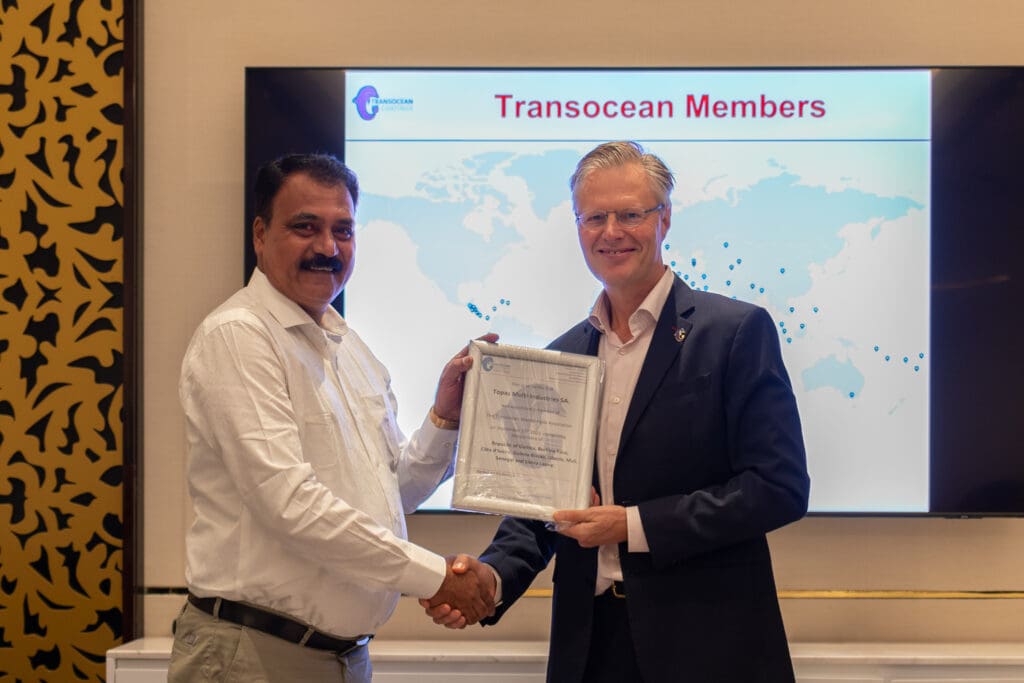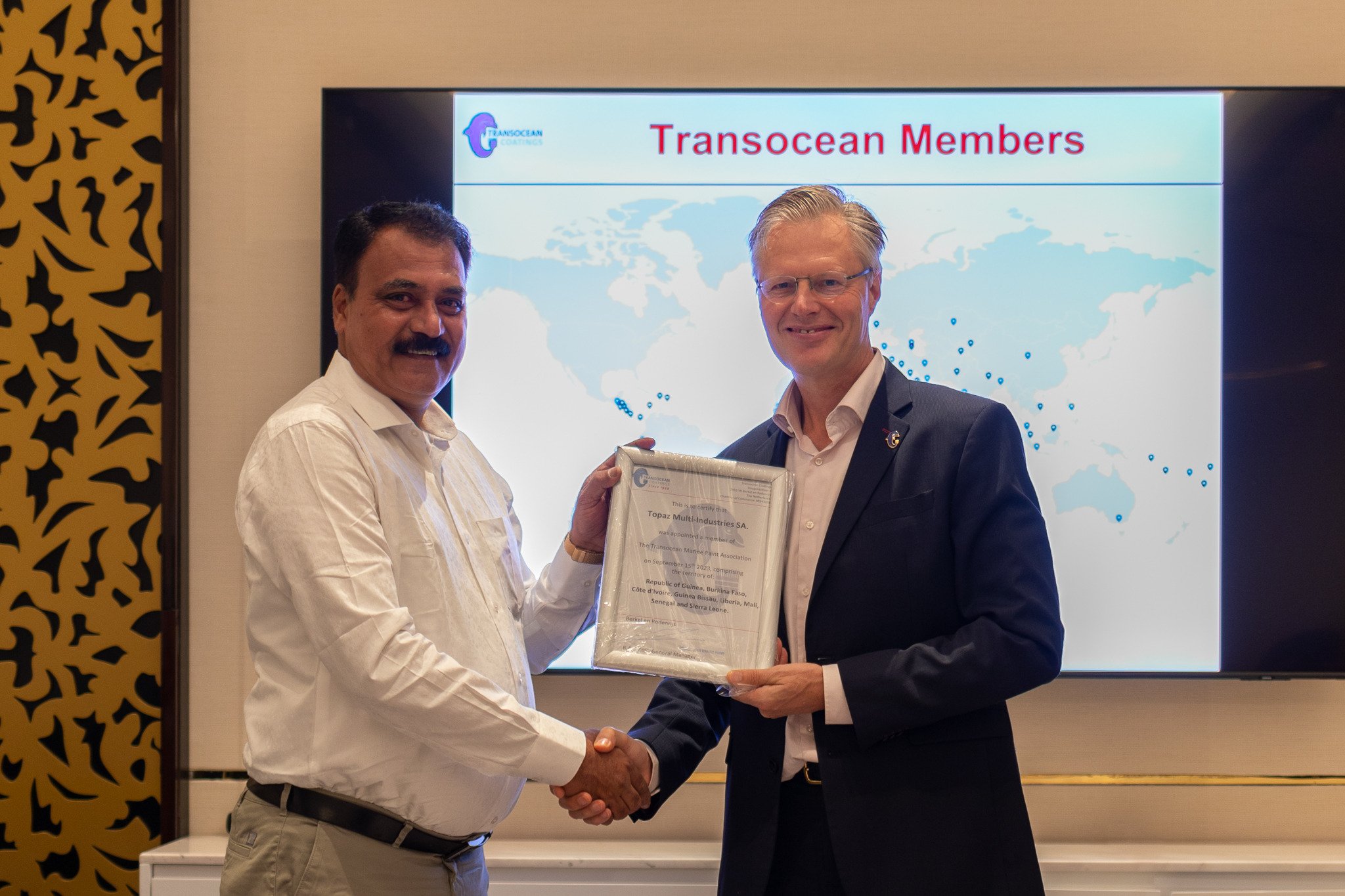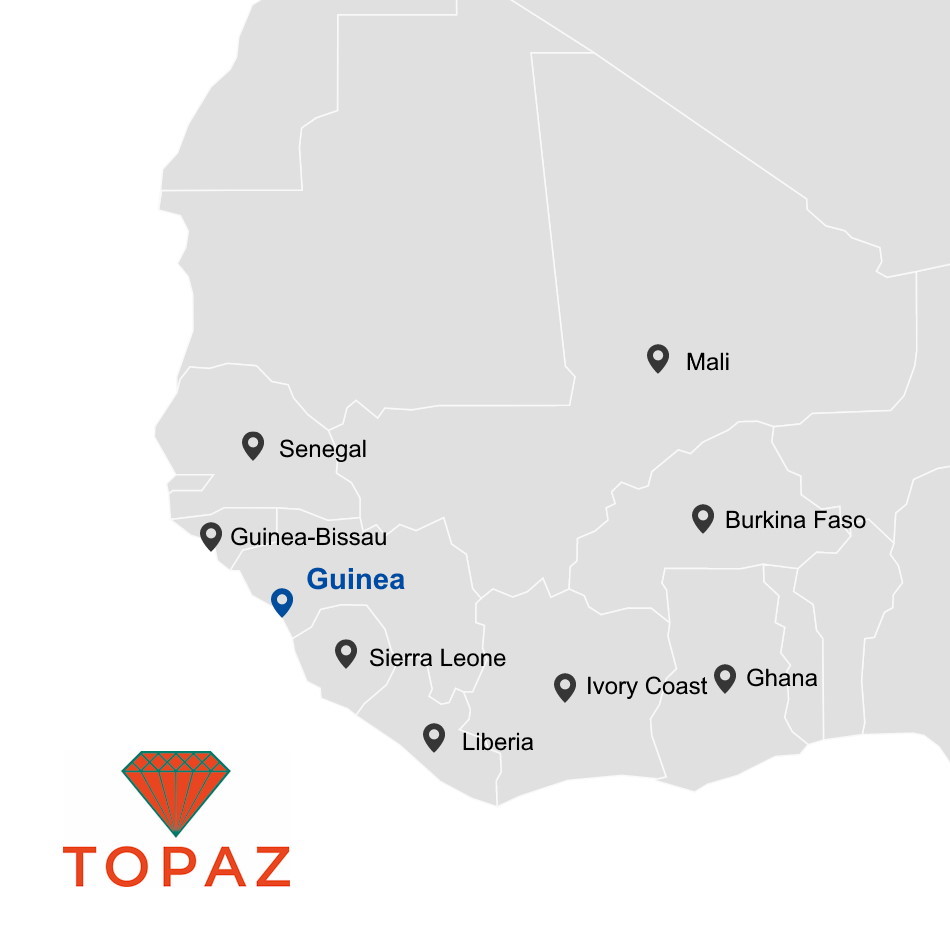 From their base in Guinea's capital city Conakry, Topaz will be supplying Transocean Coatings products in both English and French speaking countries in West Africa: Senegal, Guinea Bissau, Mali, Burkina Faso, Sierra Leone, Liberia, Ivory Coast and Ghana.
Topaz Multi-Industries SA
Phone: (+224) 622 35 09 09 / (+224) 628 68 98 68
Email: Aswa@topaz.com.gn / sales@topaz.com.gn
Web: www.topaz.com.gn
B.P 3380, Matoto KM 22
Conakry, Republic of Guinea
Click the Global button to see the Transocean Coatings presence around the world.
Created in 1999 on the site of the former SIPECO (Société Industrielle des Peintures de Conakry), the Matoto Painting factory is the first factory of TOPAZ MULTI-INDUSTRIES SA. This factory specializes in the production of paints and coatings for construction, public works, industries, and mines.
The range of paints manufactured is quite diverse. Some are water-based such as interior and exterior paints, while others such as oil paints and rust removers are based on organic solvents.