Protect your yachting pleasure: use Transocean Coatings
Since 1959 Transocean Coatings has been active in the manufacture and supply of antifoulings, anticorrosives and other coatings for ships, off-shore installations, industrial facilities and pleasure crafts.
Manufacturing takes place using stringent formulations. Whether a product is supplied in Europe, Asia, North or South America, in Africa or Australia, the quality is guaranteed identical. At any shore therefore, wherever in the world, you can rely on Transocean. Local service assures quick delivery of factory-fresh products at competitive prices.
That´s unique!
Pleasure crafts are made out of different materials; metal (steel, aluminium), wood or Glassfibre Reinforced Polyester (GRP). A combination of these materials may be present on a boat, making coating selection something to pay attention to.


Left unpainted, UV light from the sun and the wet marine conditions will deteriorate the materials a yacht is made up from. Besides offering protection, coating systems have a decorative function too, although for some areas the emphasis is more on the protective component such as tanks and underwater hull, including antifoulings.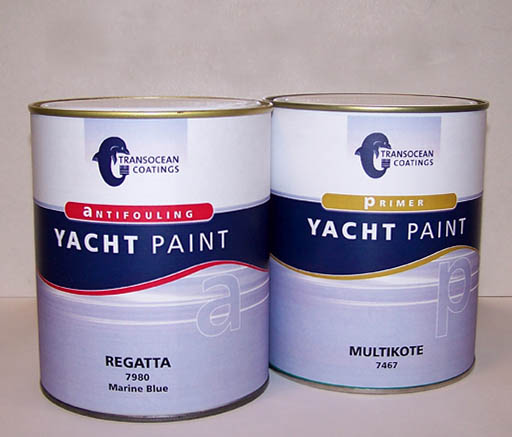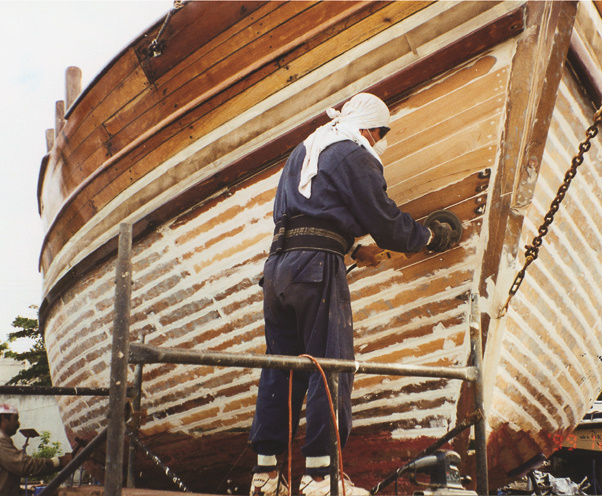 For the right smoothness and to ensure crevices are filled a caulking or filler compound is often required for yachts. The coating system is build up in products that can be divided into 3 groups according to their function in the system:
Primers have a good adhesion to the substrate and provide a solid base for recoating
Intermediate or barrier coats are applied in order to enhance the overall protection and to provide a good intercoat adhesion
The topcoat gives the required colour and gloss and provides protection against various influences such as sunlight, weather and abrasive impact.


The topcoat must be regularly renewed to keep the boat permanently in a good condition. It is advised to remove the total paint system from time to time, as the yearly maintenance results in a build-up of layers. Overly thick layers not only increase weight but also the internal stress. This leads to delamination of the total coating system.