Transocean Coatings - Combined strength in protection
Transocean Coatings is active in the manufacture and supply of anti-fouling, anti-corrosives and other coatings for commercial ships, pleasure crafts and steel structures onshore as well as offshore, Since 1959.
The Transocean Coatings association has member companies in 20 countries who export to over 70 countries worldwide. With our joint research and development capacity, coordinated from the central office in the Netherlands, Transocean Coatings offers a wide range of products which have been selected and trusted by professionals around the world.
Manufacturing takes place using stringent formulation controll. Whether a product is supplied in Africa, Asia, Europe, The Americas or Oceania, the quality is guaranteed to be identical. At any shore therefore, wherever in the world: you can rely on Transocean.
Local service assures quick delivery of factory-fresh products at competitive prices.
That´s unique!
The Association member companies (paint manufacturers) around the world produce Transocean Coatings products. Each member has the sole right to represent Transocean in their country. Members can also have allocated rights to market Transocean Paints in (neighbouring) countries where Transocean Coatings are not yet represented. As a result, our products are available in many countries.
The central office coordinates the activities of the group. The office is located just north of Rotterdam, the original base when the organisation was started in 1959. From there, the team coordinates product development, certification and marketing activities including the development of promotional material for the whole group (see the Documents section of this website).
Knowledge and experience is spread within the global organisation through regular contact and mutual visits. This results in an open company culture with short communication lines around the world.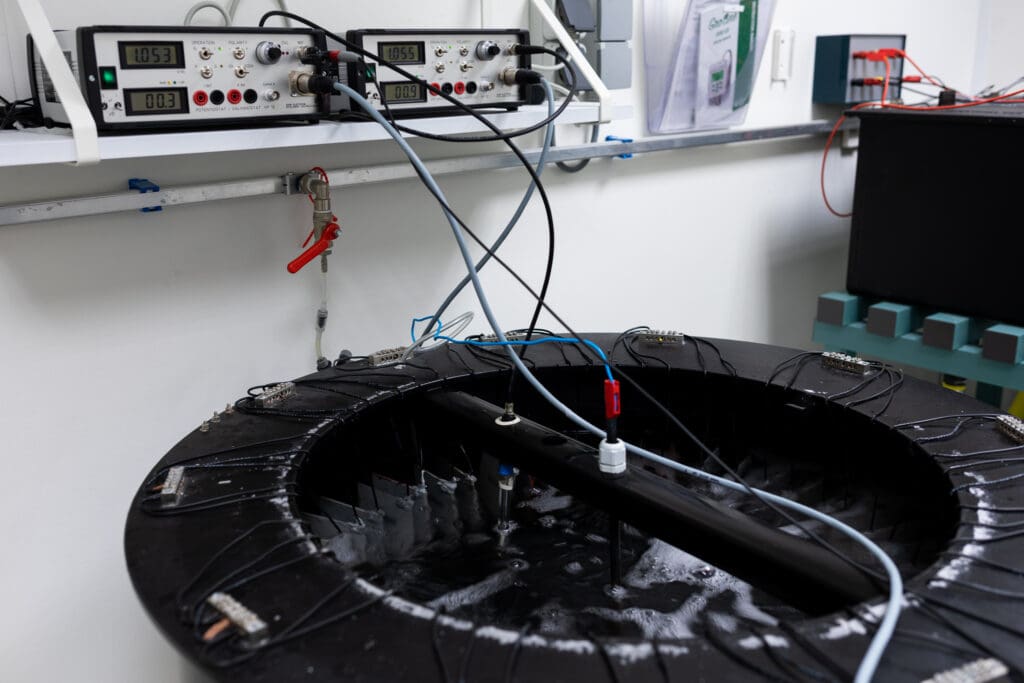 Combined Research and Development power
Research and Development is carried out in various locations in the world. Transocean Coatings researchers are engaged in development programs focussed on new products, and to improve existing ones. They also evaluate new raw materials and techniques that may benefit our customers.
Transocean applies stringent criteria before launching new products in the market. Apart from using well known accelerated test regimes like cyclic corrosion testing, Transocean uses modern techniques such as Electrochemical Impedance Spectroscopy (EIS) in order to get a complete picture of the anti-corrosive properties of every paint. When lab testing has resulted in a prospective new product, it will require a number of validation steps before being commercialised.
The strategy of the association is discussed and determined by the members twice per year. The central office has no voting rights. This means that every member has direct influence on what is going on in the association.

Some of the benefits of Transocean membership:
Full access to the formulation know-how. Within Transocean there are no secrets, members have influence on R&D
programs and targets.

Exclusive use of the registered

Transocean trademark in their country and allocated region.

Transocean does not dictate which products

or paint systems should sold or specified. We believe that our members are best aware of the market requirements

in their area. Of course, members can always count on the Association's

assistance and advice.

Belonging to a worldwide network of

companies, a member company will have a global image in the eyes of their customers.

The relation between members can also result in opportunities in other fields

of business.

Membership

broadens the knowledge and insight of

employees engaged in Transocean operations.